Introduction
So, after a lot of deliberation, a lot of hiccups and a fair few hours of effort, WindchimeCordnCraft.com is now out there and open for business.
For as long as I can remember my wife has been crafty. Not in the usual definition of the word: "cunning and guileful" but in the sense that there would often be a sewing machine or a ball of cord for making macramé, covering the dining table. Many of the creations would end up adorning our walls or sofas or would sometimes become small gifts for visitors that showed a liking.

Inspiration
Inspired by the success of Etsy shops setup by friends and with the encouragement of other creative friends, a decision was made to have a go at setting up a small online store to show off some of the items with the hope that there would be sufficient interest to allow sales of them to fund further crafting activity (and maybe even turn a small profit!)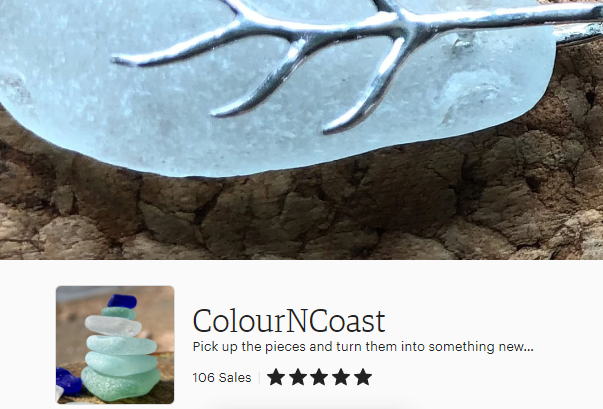 The Etsy shop of a friend that lives by the sea and collects sea glass with which she creates beautiful jewellery. Evidence of her interest in biology sometimes makes its way into some of the creations.
---
Let's hear how we are doing
We hope to add more items on a regular basis as we start to learn what works and what doesn't. We'll make mistakes along the way but hopefully also have some great successes. The important thing is that we learn from you so we would very much appreciate your feedback through our Trust Pilot review page.
---
Or, if you prefer a less public approach then we also have a feedback form.
For the curious out there that might like to know a little detail about the setup of the shop, we'll share a post soon. It's been an interesting and steep learning curve!