Introduction
Since going live we have received a few questions about how the online store was created. It really wasn't that painful. A number of service providers and free tools make the whole process reasonably straight forward. Hopefully, this post might be of interest to those that are thinking about setting up something similar.

Hosting
The first decision was how to host the site. In other words, which company would we chose that offer website server space and the necessary tools to run the site? There are lots of them out there ranging from those they provide a step by step solution for getting a store up and running like IONOS and SquareSpace to others which expect a little more hands on effort like Hostinger or HostPapa. There are lots of pros and cons to each of the options . In the end we went for Hostinger for a few reasons:
We've used them before for hosting personal websites such as my brother's walking group: OwdCodgersOnTour
Having used them before we knew their servers were reliable and fast
They are reasonably priced
Their tools offer a lot of control of how the website looks and works
Their package provides easy access to the domain name you want (ie you get to chose exactly what the web address will be)
The package comes with SSL certificate (essential for getting that little lock symbol in the address bar to ensure the connection is secure)

We wanted our own name in the URL and needed the site to be secure
---
There were of course even easier solutions. Some online stores have options offering the whole package where all you really do is to enter details of what you are selling. Examples like Ebay and Etsy come to mind. We did create an Etsy store and the advantage there was that there is no initial cost and setup is pretty straight forward. The downside is that they do charge quite a high percentage for every sale you make. You can also find yourself in amongst hundreds of similar shops, making it quite a challenge for you to stand out from the rest. A shop on Etsy will look great though and can perform very well. In our case it didn't quite hit the mark.
Website Building Tools
Our next decision was which tools would we use to help build the site? Many of the hosting companies have the more popular tools (or perhaps more correctly 'Content Management Systems') already setup and ready to go. For example Joomla and WordPress. Previous experience of Joomla websites being hacked put us off that option a bit so we went with WordPress. Handily, the Hostinger package makes it really easy to start up a WordPress website too.
---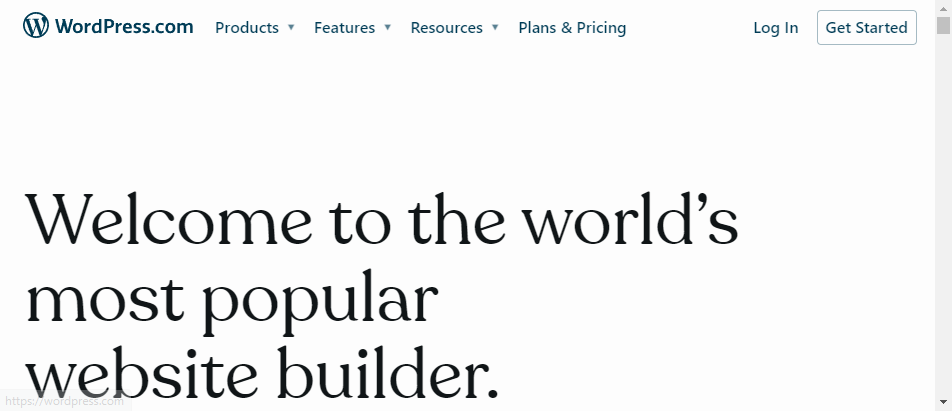 WordPress is widely used for building both commercial and personal websites. According to their website they are the most popular
E Commerce
So armed with a hosting package (Hostinger) and a website builder tool (WordPress) we needed to review the options for creating an actual shop rather than simply a website. In our case the decision was really easy. Woocommerce integrates seamlessly with WordPress making it really straight forward to enter products, keep control of stock, print invoices and handle payments. Really quickly, we were able to setup a test shop that was able to handle Mastercard, Via, PayPal, Google Pay and ApplePay without any hassle. Behind the scenes, WooCommerce handles the payments through Stripe and this makes it simple to handle the card transactions including dealing with refunds. Rather than the quite high commission of shops like Ebay, by using Stripe in WooCommerce your transaction fees are small. For example, the fee for a £20 transaction being less than 50p.
Search Engine Optimisation
Another point to note when building a store is that without any visitors it can be a bit pointless. There seems to be a couple of key things that help drive people in the direction of your store. Being recognised by search Engines like Google and having some presence on social media platforms like Facebook. WordPress helps here too. There are various plugins available with simplify things like designing your pages so that Google can index them easily (known as SEO) and also plugins which help automatically push your products out onto Facebook. For the SEO aspect we have used the free version of YoastSEO and to help with the Facebook feed we used Facebook for Woocommerce. The
A final note. WordPress (and most other site building options) make it easy to determine the look and feel of your web site by offering 'themes'. The themes help with the way items are laid out, colour schemes and text fonts. Some themes are commercial and cost to use whilst others are completely free of charge. Our store currently use a free theme called StoreFront but if thing take off then we may invest in one of the flashy commercial themes.
Feel free to drop us a line via our contact form if you have any questions we might be able to help with.