We're thrilled to unveil our latest collection of unique items. Among our new arrivals is a mesmerising macramé and fabric wall hanging, crafted with recycled buttons and fabric, to add a touch of nature-inspired elegance to your living space.

The new hanging showcases the harmonious fusion of traditional macramé techniques with a sustainable twist. Each flower featured in this design is handcrafted using recycled buttons and fabric, adding a touch of environmental consciousness to your home decor.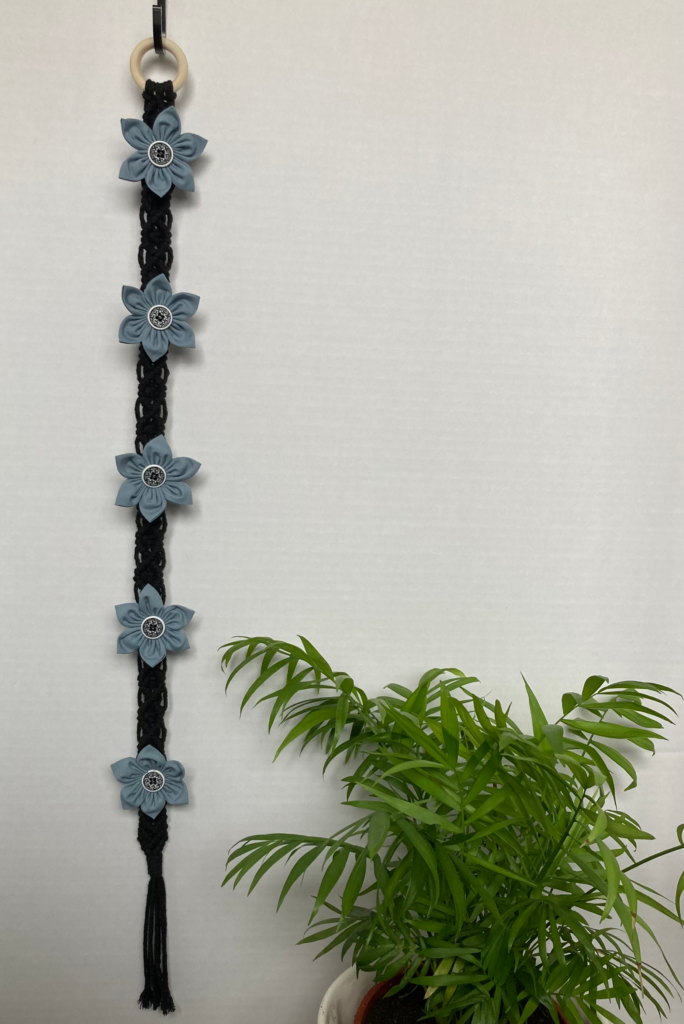 Take a look around the store to see our lovely new pendant hangings too.